LaBagh Woods
LaBagh Woods is a critical habitat for migrating birds. Unfortunately, years of neglect have resulted in a significantly degraded habitat. Thanks to a re-dedication by the Cook County Forest Preserve, grants were provided to remove the buckthorn and other invasive species that had overrun LaBagh. The grant money wasn't enough to purchase the shrubs, trees and the fencing to protect new plantings from hungry deer. So we had to get creative! COS, in conjunction with a number of other conservation-minded partners, launched a fundraiser for the restoration of the understory at LaBagh.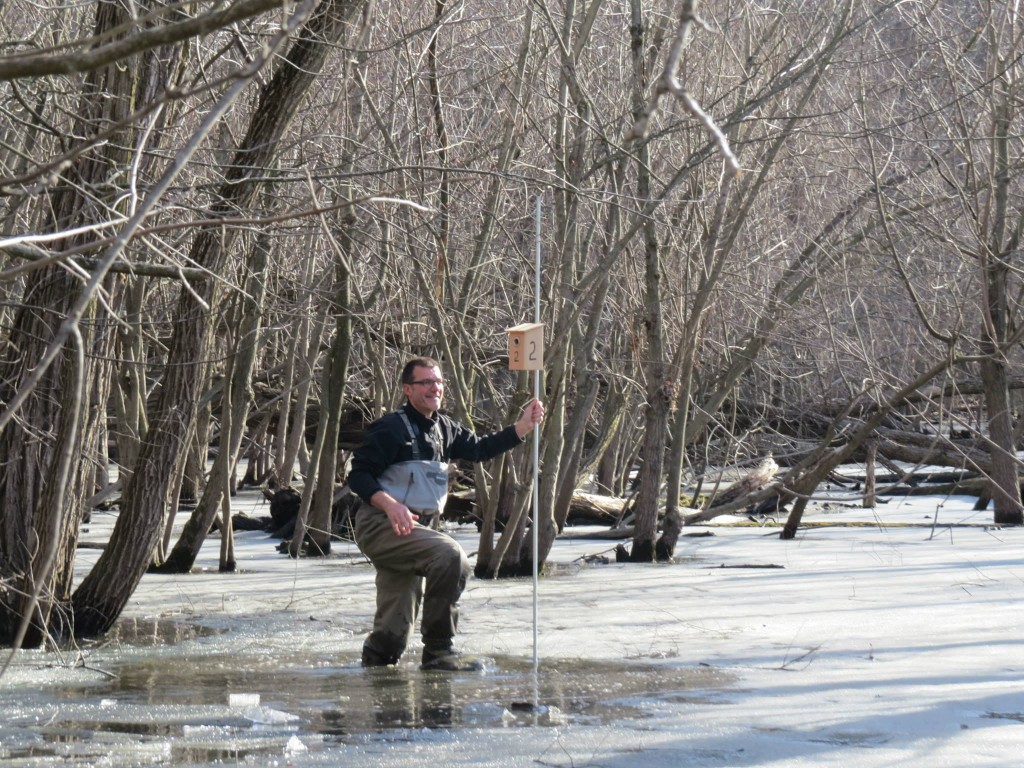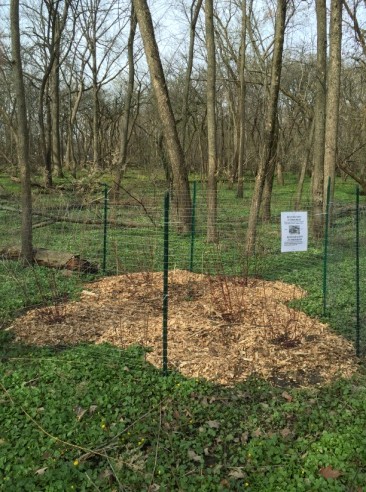 The "Big Year" Project
COS designed a "collective" Big Year concept where EVERYONE who joined the team could participate, simply by birding at LaBagh and reporting what they saw on eBird. Those sightings became our collective "Big Year" as we attempted to discover how many species of birds we could see at LaBagh in 2015. We asked participants to fundraise in their circles of conservation-minded friends and family, to make either a flat donation to the COS effort, or if they were more of a gaming type, a donation per bird species seen by our "collective" team during 2015.
On January 1, 2015, the year-long event kicked off. Twelve birders, led by Shawn Pfautsch, scoured LaBagh Woods on as the New Year began. The eBird records tell the tale: Shawn Pfautsch and Fran Morel began their effort at 8:30 am, David Antieau at 9:05 am, Judy Pollock at 9:10 am and Oded Ovadia at 9:28 am. When they were all done, they had seen 19 species of birds at LeBagh to start the year.
The Mid-Year Report
By May 2015, with migration in full swing, the Big Year Project was proving to be a success. Here are some amazing facts:
$5,996 was raised to date, of which $1,965 were pledges (assuming only 140 species are seen). Our members successfully enlisted support of their friends and families: $2,290 of donations from non-members!
116 native shrubs were planted by volunteers on two planting days. 91 were purchased from Possibility Place Nursery for $1,148.50 and over 25 were donated by Ken Schaeffer, master naturalist. All shrubs planted and the locations of the plantings were preapproved by the Forest Preserve District of Cook County.
Over 500 feet of fencing and 200 feet of chicken wire were purchased from Farm & Fleet to keep the hungry deer from lunching on our new shrubs. The cost of the fencing and tools to build it was only $674.61.
With the careful scrutiny by dedicated Team LaBagh members, 137 species of birds were seen through May 7! We were feeling pretty good about SMASHING our goal of seeing 140 species!
7 nest boxes for Prothonotary Warblers were installed in the slough. A female Prothonotary has been observed checking them out!
Monitoring of birds at LaBagh began. The information gathered is being used to evaluate which plantings work best for our feathered friends.
Wrap UP
The volunteers from Habitat 2030 LaBagh gathered seeds for herbaceous plants throughout the year and sowed them in the Preserve. The native plants were already growing by the fall, and were enjoyed by sparrows, kinglets and other birds. Volunteers have also improved the paths and discouraged use of duplicative ones. Most importantly, buckthorn removal continued. Female buckthorn trees were marked for felling in the winter, leaving the males to provide continuing habitat until more native shrubs could be planted.
Monitors have been tracking birds at LaBagh since this spring of 2015. The data they have collected is being used to analyze the habitats that birds use and the effect of our restoration efforts on bird populations at LaBagh.
A special thank you to Jeff Skrentny for his indefatigable cheerleading of everyone's efforts at LaBagh and posting his sightings at My Year Birding at LaBagh. Click on those words and be amazed at the diversity of flora and fauna to be found right here at LaBagh!
Birding at LaBagh has never been so intensely pursued. With fall winding down, new species sightings for the year were still coming in: Tundra Swans, White-eyed Vireo, Nelson's Sparrow (a first ever for LaBagh!), Merlin, Northern Harrier, Connecticut Warbler and Common Nighthawk are new additions for the year.
By November, we had 165 species for the year and still more than a month of birding to go! We obliterated our original goal of finding 140 species!
Beyond 2015
To assure that COS has the supply of shrubs needed over the next two years, we decided we needed to collect seeds in 2015 from North Branch plants. The volunteer stewards of the North Branch Restoration Project know where plants are located and were integral to this effort. In particular, Eileen Sutter, who oversees seed collecting for the North Branch, and Michael Swierz of Habitat 2030 took this project to heart, collected some difficult-to-find seeds, and provided much-needed guidance. In an effort that stretched from late summer well into November, we felt like giant squirrels as we scoured the woods for the fruits and nuts of 25 different species. The seeds are now with Possibility Place Nursery and they will come back to us as shrubs in 2016 and 2017.
We will need lots of different kinds of help in 2016 and 2017 to continue what we started, from cutting buckthorn, gathering and sowing seeds, planting shrubs, monitoring birds, leading bird walks, community outreach and other activities. There is something that each of you can contribute to this effort to think globally and act locally!